The work of the Foundation would not be possible without the support of people like you. If you appreciate what the Foundation is trying to do, and would like to support our work financially, you can contribute through one of the methods below.
Your donation can make a real difference in:
The promotion of community participation in healthy recreation for the benefit of children and young people up to the age of 16 residing in Devon, Herefordshire and Somerset by the provision of grants and facilities for playing football.
Donate Online: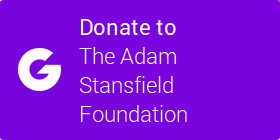 Donate by post:
If you would rather make a donation by post, please make cheques payable to The Adam Stansfield Foundation and post to the Foundation address:
The Adam Stansfield Foundation
6 Bicton Street
Exmouth
Devon
EX8 2RT
Thank You:
We would like to take this oppurtunity to thank you for supporting the Foundation and the family. The support the family has received since Adam passed away has been unbelievable and a real source of strengh and encouragement.